Difference between revisions of "Make lightning using Paint dot NET"
Jump to navigation
Jump to search
---
Latest revision as of 03:16, 14 June 2011
Here is a quick and simple method for making lightning using the freeware Paint.NET program. Paint.NET has many features that Photoshop or Gimp has but is very easy to use.
Create a new image 800 x 600 at 72 dpi
Using the marque selection tool select the left half of the image
Press the D key to set the foreground and background colors to black and white
Fill the selection with black by pressing the backspace key
Deselect all by pressing CTRL+D
Apply Gausuan Blur Apply by menu/Effects/Blurs/Gaussian Blur...
Set the radius of the blur to about 75
Apply Clouds filter by menu/Effects/Render/Clouds...
In the Clouds dialog box set the following

Scale to about 276
Roughness to about .46
Blend Mode to Negation
Adjust levels to remove extraneous clouds
Apply Sepia Filter by menu/Adjustments/Sepia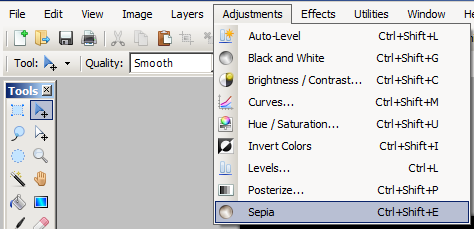 Using Hue/Saturation to colorize the lightning

Set the Hue to about -125
Saturation to 200
and Lightness to 0
The final Image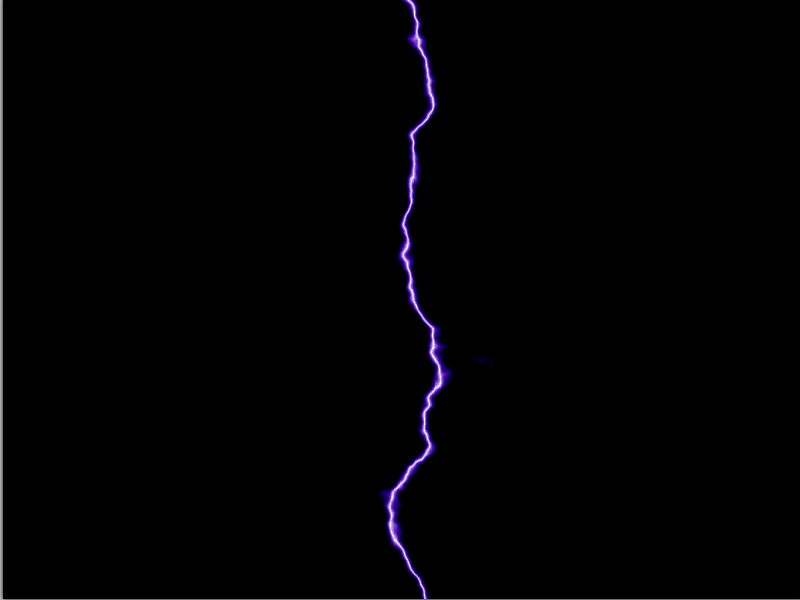 Bibliography
ISBN 073571388X
ISBN 0735712468
ISBN 0735709696
ISBN 1562057235
Amazon's Related Products
ASIN B00095M4Q4
ASIN B000HLV59W
ASIN B000NDIC04
See Also
External Links